GasBuddy App Shares Fuel Pricing
By: Erez Kanaan, Tow Squad News. Published on:
Subscribe in a reader
Network of Millions Map Out Value
MINNEAPOLIS, Minn. — Anyone who spends a significant amount of time driving on the job knows how crucial finding the best deal on fuel can be.  Prices can fluctuate wildly, and vary drastically from one street corner to the next.  Towing professionals certainly know that.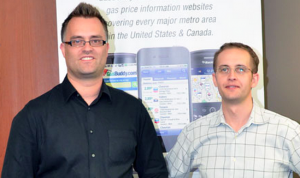 In April 2004, two men began to provide people with a way to share local gas prices online, but the idea wouldn't truly take off until the rise of smart phones.
Jason Toews and Dustin Coupal were working as a computer programmer and an eye doctor, respectively, when they founded GasBuddy.  Working out of Minneapolis, their earliest efforts were for the web, where users could check prices before heading out to the pump.  
Users would report gasoline prices they spotted in their local communities, which in turn is shared with the network.  Most users only receive data, but those who help provide the details are entered for free gas give-aways.
Using a standard GPS mapping app, GusBuddy pinpoints your location and shows you the nearest fuel stations, along with their latest cost-per-gallon.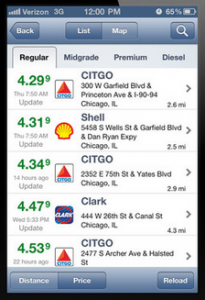 In the early days, sometimes just collecting the prices was difficult.
"I started calling around to gas stations," Loews said. "They wouldn't tell me. They think it's one of their competitors."
GasBuddy is now a suite of apps, in addition to the website.  They log over half a million unique visitors a daily, with thousands of new members registering each week.  
By last year, over seven million people had downloaded one of their apps.
This is also one that can literally start saving money in the first use, especially as it's free to download. It is available on the Android, the Blackberry and the iPhone.
Next time you find yourself in between hook-ups, check out GasBuddy for fuel savings and Tow Squad Cash Calls for dispatches in your area.
The download is available at their main site, GasBuddy.com.