Fund Set Up After Tow Op Burned
By: , Tow Squad News. Published on:
Subscribe in a reader
3rd-Degree Burns Following Fire At Shop
GLOUCHESTER, Virg. – A fund has been established in Virginia for a tow shop owner who was seriously burned in a fire at his shop earlier this month.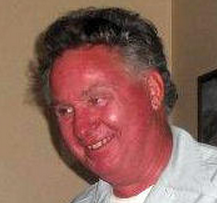 Paul 'Noodle' Smolich runs Noodle's Wrecker Service on Route 14 in King & Queen County.  On Feb. 8, Smolich received third degree burns to his hands, thighs and legs following a wood stove fire.  The fire was quickly put under control, sparing the business.
Smolich was rushed to the emergency room at the Medical College of Virginia, where he remains in intensive car.  Also damaged was his esophagus during the smoke inhalation.
Smolich is expected to remain hospitalized for possibly several more weeks, beginning a slow recovery.  
Third degree burns, or full thickness burns, destroy the top two layers of the skin, the dermis and epidermis.  Typically treatment involves antibiotics, pain killers and skin grafts.
The account set up to help raise funds for the family during this transition is the 'Benefit for Paul Smolich' at Chesapeake Bank in Glouchester.
 
__________________________________________
Want to share your own story?
Contact Us
or call 888-603-2599.