Brake Failure Totals Restored Tow
By: Erez Kanaan, Tow Squad News. Published on:
Subscribe in a reader
$20K Restoration Just Completed
SHEBOYGAN, Ore  I  Two employees at an Oregon towing firm were lucky to avoid serious injury earlier this week after a recently-restored wrecker experienced brake failure, careening down a wooded embankment.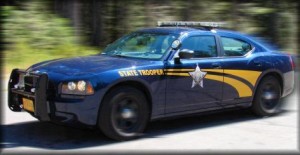 Just before lunchtime on Monday, Mikey Henson and Raul Diosaada of M&M Towing in Woodburn got a dispatch call to assist with a Walmart truck that had become wedged under an overpass.
According to the Walmart driver, he misread the height clearances by an even foot, thinking it was posted for 13′-9″ rather then 12′-9″.  His trailer was badly damaged in the impact and could not be driven out. Traffic was closed in both directions and a wrecker request was made.
When Henson and Diosaada headed out to the site, they were driving a recently-restored self-loader that had been with the company for many years, clocking over 1.7 million miles.  Over $20,000 had just gone in to bringing the 1988 Kenworth T600 back to premium condition.  It was, after all, the boss's favorite truck. 
As they headed along westbound Orville Road, Henson began to to notice his brakes were malfunctioning.  He could not decelerate as the tow truck gained speed heading downhill.   
Henson's attempts to downshift were failing.  The two men became quickly concerned at what, or who, they might impact before their truck could come to a stop.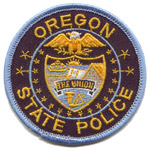 As they approached the original crash site, the wrecker left the road and continued down an embankment, crashing on its side into a tree. Police at the site could only watch as it all happened.
Both men were treated for minor injuries, and grateful that the situation hadn't ended up a lot worse.
Another wrecker from M&M arrived to help retrieve the tow truck, with the owner watching on.  It appears the vehicle will be deemed a total loss.
The Walmart driver was cited for violating road use limits.  According to the officers' report, he also blamed the incident on his truck's GPS unit.
__________________________________________
Want to share your own story?
Contact Us
or call 888-603-2599.