NC: Mother, 2 Kids Struck by Tow Truck
By: , Tow Squad News. Published on:
Subscribe in a reader
Oldest Boy Struck by 2nd Vehicle
CHARLOTTE  I A mother and child remain in intensive care after being struck by a tow truck on Tuesday. Police indicate they will not be charging the driver as the pedestrians were jaywalking during low visibillity.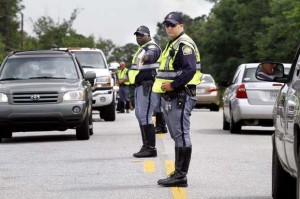 It was nearly a half hour before sunrise on Tuesday when Brittany Chisolm, 24, stepped with her two children onto N. Tryon in Charlotte, a six-lane street that serves as a major artery heading into downtown.  
According to a police report released Thursday, it was still dark out, with light rain drizzling down.
All three were struck by a light duty tow truck while attempting to cross to the southbound side.  According to witnesses, the three were standing stationary at the double yellow line, essentially in the middle of street.  
 "The witness stated that he could not believe what the female was doing," the police report stated.  "And that she crossed halfway across North Tryon Street and then stood in the middle of the roadway with her two children."
Chisolm and her children were transported to Carolinas Medical Center.  The five-year old son was fortunately thrown clear to the curb and required no hospitalization.
The mother was confirmed to still be listed in critical condition late Thursday, according to police. Witnesses say she was struck by only the tow truck.
The oldest boy, however, suffered the most serious injuries.  Believed to be about 7-years old, he was thrown by the impact into an open lane of traffic.  This is when he was struck by an oncoming Honda, then striking the car's windshield.
That driver was later cited for a revoked license.
The left inbound traffic lanes remained closed for nearly two hours as police processed and cleared the scene.  Witnesses were left shaken by the incident.
"You don't expect to see something like that," said eyewitness Scott McCall, speaking with WCNC-News. "Especially children.  That is, you know, my first reaction was… as hard as they got hit, I thought it killed them."
__________________________________________
Want to share your own story?
Contact Us
or call 888-603-2599.
More of the latest in Towing News