Towing May Curb Richmond Baseball
By: Erez Kanaan, Tow Squad News. Published on:
Subscribe in a reader
Historic District May Be Problematic For Stadium
RICHMOND  l  Plans to possibly bring a new baseball park to the Shockoe Bottom District of Richmond are being jeopardized, in part, by "enthusiastic" towing professionals, according to one area newsman.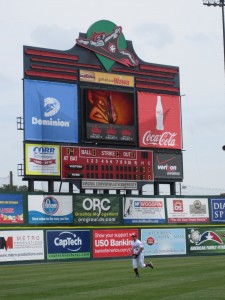 Mark Holmber, who reports for WTVR, the CBS affiliate in Richmond, has called on local leaders to resolve long-standing issues in the district before plans for a new baseball stadium in the area are relocated.
Shockoe Bottom is known as a nightclub and party district, a once safe area now strained by violent crime and peppered with 'For Sale' signs. Plans to build a new home for the Richmond Flying Squirrels there has drawn a backlash in several circles.
For many, placement in the district is an issue of history. Shockoe Bottom was once home to the second-largest slave trading marketplace in the U.S. Many in the area see the stadium plans as another degredation of such an important landmark, with protestors gathered at the proposed site to picket in April.
According to Holmber, however, the more pressing issues for keeping the project afloat are controlling crime and regulating the area towing enterprises.
He cites the recent case of a grandmother who discovered her car removed from The Bottom, as it's called. When police informed her who had the vehicle, she joined a long line of other drivers caught up in a controversial tow sweep.
"We never saw a sign that said we couldn't park where we were," says Ray Quinn, the woman's grandson. "There were (signs) farther down the block."
Holmber recalls in his column how the district escaped a dark period of heavy violence in the '80s and '90s before settling into what he calls "a trendy college playground."
While he stopped short of calling current towing practices in the district 'predatory,' he highlights the need to make a shared effort at improving the area's reputation, lest team owners take their game to another field.
 
__________________________________________
Want to share your own story?
Contact Us
or call 888-603-2599.