Towing Bayou for Missing Teacher
By: Erez Kanaan, Tow Squad News. Published on:
Subscribe in a reader
Vanished Along Wetlands Highway in March
NEW ORLEANS  l  Earlier this week two towing companies in New Orleans began pulling long-submerged vehicles from a murky bayou in an effort to find an elementary school teacher missing since March 2.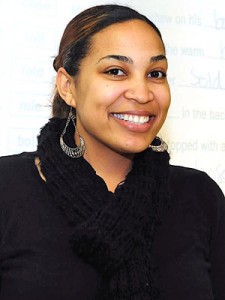 Terrilynn Monette, 26, suddenly vanished after leaving an area bar in Lakeview. Security cameras captured her driving in the direction of her home, but she never arrived.
Over two months later, with eight detectives assigned to the case at one point, police have identified no suspects, nor a clear assertion of what they believe happened. Foul play has not been ruled out, but they're also exploring the possibility of an accident.
Complicating that effort are the stretches of bayou dotting Monette's route home that night. Dozens of varied vehicles, some decades old, are still resting beneath the surface of Bayou St. John. Police would like to determine if one of them is Monette's 2012 Honda Accord
Monette's mother, Toni Enclade, a resident of California, has admitted to local media that she's been struggling deeply since her daughter went missing. Flying back and forth to New Orleans, the emotional and physical toll has been a heavy one.
It was her grief that lead two towing companies in the area to do something about the situation.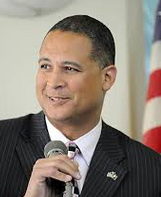 G&D Towing and Real Towing approached state Rep. Austin Badon, who has lead the local cry for answers in the case. They offered to begin pulling the vehicles from the most-likely stretches to begin elimating them as Monette's.
Badon decided to take them up on the offer, and arranged for a diver to assist with the tagging of vehicles. A towing professional in the water would hook the actual vehicles.
"We needed to look at these vehicles to eyeball them to see if they're her car," Rep. Badon told The Advocate. "This is a search operation for this young lady. It's a salvage option secondly."
By Tuesday, at least six vehicles had been recovered in the tricky and often slow process. None fit the description of the car being sought.
The towing companies have been donating their time for the effort, though Badon has publicly endorsed letting them sell the salvaged vehicles for scrap metal to help offset their costs.
Asked why the towing pros stepped up to get involved, Badon said it was for Monette's mother. 
"They saw the same thing I saw.. her mother, grieving and distraught."
__________________________________________
Want to share your own story?
Contact Us
or call 888-603-2599.
More of the latest in Towing News