Tow Owner Sues City of Buffalo
By: , Tow Squad News. Published on:
Subscribe in a reader
Blacklisted for Revealing Bribery, Owner Says
BUFFALO, NY  I  The owner of a Buffalo towing firm has filed a lawsuit against the city and local police department claiming he is being discriminated against for revealing bribery within the department.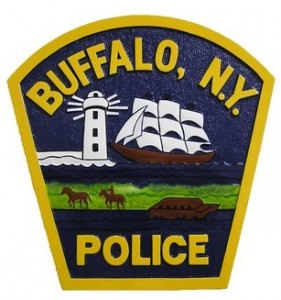 As Tow Squad News reported in June, federal investigators have been conducting a probe of Buffalo police and allegations of accepting bribes for accident-related dispatches.
Jim Mazzariello runs Jim Mazz Auto, a towing outfit that in December was raided by the FBI, IRS and members of the internal affairs bureau of the Buffalo Police.
Mazzariello says he's been blacklisted from city-contracted towing, costing him tens of thousands of dollars each month. He is suing to be re-instated among the rotation of local shops contacted for recovery work.
According to the suit, police and other officials have told drivers the company is not permitted to receive the work due to the ongoing investigation, plus the added allegation that he stole vehicles.
Mazzariello says his efforts to get an explanation from the city have been fruitless.
Towing in Buffalo, NY has been likened to the Wild Wild West by one area newspaper, after a twelve month period that saw a shootout between two drivers and numerous attempts by city council to regulate the industry.
Those were only the latest efforts by local leaders in the past two decades to establish specific policies to control the dispatching of tow trucks and the fees applied. Earlier efforts were less official and quickly saw their policies fall out of practice.
Currently only two companies share the weekly rotation under new procedures enacted in 2012. All companies who wish to share in the dispatches are now required to have drivers who pass background checks and drug testing.
Motorists still have the option of choosing their own tow company so long as their vehicle is not obstructing the flow of traffic.
__________________________________________
Want to share your own story?
Contact Us
or call 888-603-2599.
More of the latest in Towing News