Tow Op Saves Good Samaritan
By: , Tow Squad News. Published on:
Subscribe in a reader
Pilot Loses Leg In Roadside Collision

 
NORFOLK  l  A tragic accident Tuesday in Virginia cost a good samaritan a leg after he was struck while assisting a disabled motorist. A passing tow truck driver who witnessed the impact is credited with saving the man's life.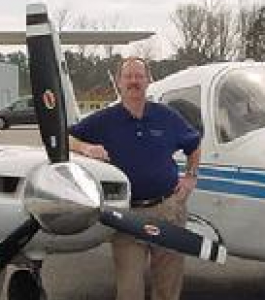 Chip Hilborn is accustomed to helping people in need. As a volunteer pilot for Angel Flight, he helps transport patients who need medical care at distant facilities. It's in his nature, those who know him say.
Chip pulled over along I-264 near Norfolk Tuesday afternoon after spotting a woman stuck at a median. He was standing next to her vehicle when he was suddenly struck by a pick-up that lost control on the highway.
Tow truck driver Dennis Underwood witnessed the collision and immediately pulled over to help. A former firefighter, Underwood was also accustomed to swiftly jumping into action.
"When I first came up to him, he was yelling 'where's my leg,'" Underwood recalled, speaking wirth WTKR-News. "He had a good color at the time, but I know he was losing a lot of blood."
Underwood quickly fastened a tourniquet on what remained of Chip's leg. By happenstance, he had what he needed to help Hilborn on hand that day. 
"I had to wear a belt that day because the shorts would fall off because I lost so much weight," he explained. "And then, things happened where I had to have my belt."
WTKR-News is attempting to arrange a reunion with the two men once Hilborn is further along in recovery
The woman Chip pulled over to assist, Nellya Vina-Rova, was also injured in the collision.
Friends of Chip say they fully expect him to return to flying.
"I think Chip will take care and recover," says friend Thomas Stevens. "He'll get a prosthetic leg, and he'll be back flying as soon as possible.. because he`s one tough hombre."
Chip's daughter told local media that without the fast reaction of Dennis Underwood, her father would not have survived the trip to the hospital.
__________________________________________
Want to share your own story?
Contact Us
or call 888-603-2599.
More of the latest in Towing News