Texas Towing Loses A Giant
By: , Tow Squad News. Published on:
Subscribe in a reader
Jimmy Owens Leaves Legacy of Friendships, Family
DALLAS  l  When Jimmy Owens died last week, the loss left a noticeable effect on the towing community of small town Denton, Texas, as well as nearby Dallas. Practically a lifelong resident of the area, Owens and his partner got into recovery work together in their 20s, some 55 years ago.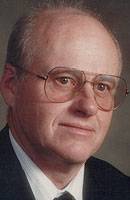 Owens was 76, co-owner of B&O Towing with his best friend Lewis Behringer. The pair met in junior high and remained close ever since. It was in September of 1957, just a few years out of high school, that they leased an areas wrecker shop and auto garage. Nearly 15 years later they would purchase the towing company.
Born in Honea Path, S.C. and relocated to Texas by age one, Denton spent most of his life in the greater Dallas area. He would graduate from Denton High in 1954, then attending the University of North Texas.
Throughout it all, Lewis Behringer was right beside him as best friend and business partner. Behringer described his friendship with Owens as the greatest he's ever had.
"We just kind of clicked," he recalled, speaking with the Denton Record-Chronicle. "We never had a bad word against each other."
Many others in local recovery work also considered Owens a close friend, if not a mentor.
Danny Byington, current owner of B&O Towing, said Owens had been like a father to him.
"You never saw him angry," Byington said. "He was always concerned about other people's needs instead of his. He was just one of a kind."
Owens retired in 1987 after nearly 30 years. According to the archives of the Record-Chronicle, he was shot three times earlier that year during a burglary. He'd also been diagnosed with lymphoma some 12 years ago.
Dale Brown, owner of Brown & Brown Body Shop, first met Owens 54 years ago long before opening up his own business. Owens would, years later, help Brown's son Scott get started in the real estate business.
Brown echoes the sentiment of many in the area, remembering Owens as a humble and decent ma. .
"He was a very loving person," Brown said. "I'll remember him as someone who was very helpful and very caring about people."
He describes Owens as a walking encyclopedia of the Town of Dention, and someone who quietly helped many people without drawing attention to his good works.
Owens and his wife of 42 years, Mona, had two sons, two stepdaughters and a stepson between them. The current count of grandchildren stands at 12, plus nine great-grandchildren.
 
__________________________________________
Want to share your own story?
Contact Us
or call 888-603-2599.
More of the latest in Towing News