Sign Error Upsets Commuter Service
By: Erez Kanaan, Tow Squad News. Published on:
Subscribe in a reader
Shuttle Vans Towed Over Misplaced 'No Parking' Sign
SILVER SPRINGS  l  A rush hour carpool service for commuters was disrupted Monday in Maryland after a 'No Parking' sign was installed in the wrong location. Three large passenger vans and several cars were mistakenly towed as a result, leaving several drivers scrambling to make it to work.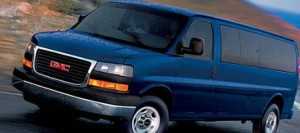 Like several similar carpool plans, the participants meet at a designated lot where they shuttle in vans that can accomodate about 10 passengers. Usually the lots involved have specific arrangements with the service, as was the case for the Park & Ride in Germantown.
New parking signs began popping up in the Milestone Shopping Center lot in early March, directing Park & Ride users to a specific section of the parking lot. The drivers effected by Monday's mix-up say they were just following the sign's direction.
According to the property owners, one particular 'No Parking' sign that went up was intended for a different section of the shopping center lot, but naturally the tow drivers had no way of knowing this. It had just been installed days earlier.
A second, nearby sign also contradicted the instructions on the new one, designating the area as safe for Park & Ride users. 
The vans were reportedly towed over the weekend, with the scheduled drivers disturbed to find them all missing when they arrived Monday morning. One driver reported that some of the program's participants also had their vehicles mistakenly transported before the error was discovered.
"We parked right near the sign, and we still got towed," said Pat Weixel, a local resident interviewed by The Gazette. An employee of the FDA in Silver Spring, he and some co-workers use the service for their daily commutes.
The company that manages the van service, vRide, quickly paid the towing charges and reached out to the shopping center for clarification. Once it was determined to be a mistake, the shopping center agreed to refund the costs for each tow.
According to the shopping center, the errant sign is being removed.
Get More of the Latest in Towing News...