Shop's Wrecker Used in Scrap Theft
By: Erez Kanaan, Tow Squad News. Published on:
Subscribe in a reader
 

Owner Says Trust Has Been Betrayed
LOUISVILLE l  A Kentucky towing operator turned himself in to authorities on charges of using his employer's truck to steal at least one vehicle, which he in turn allegedly sold for scrap value.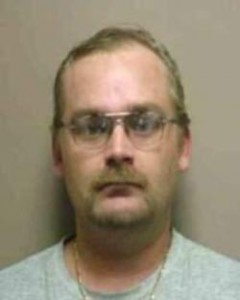 The towing outfit involved is Coffee's Towing of Louisville.  Owner Keith Coffee reportedly helped police in piecing together what happened.
According to investigators, earlier this month Mason hooked up a random car he may have assumed was abandoned. When police were able to track down security footage of the crime, the grainy images led them to Coffee's shop.
Despite the quality of the video, Coffee was able to easily identify one of his medium duty trucks as the one seen in the recording.
"It was a one-of-a-kind wrecker in the fleet," he told WDRB-News.
Coffee also told police he thought the man in the video might be one of his drivers, Daniel Mason.
Investigators were also able to locate the scrapped vehicle, which belonged to Louisville resident Rob Streander.
"When (the yard) scrapped the vehicle," Streander said, "they didn't know it was stolen at the time. So, they just did what they did with every other scrapped car and sat another car on it."
Mason was charged with five counts of receiving property, with one report suggesting that Streander's vehicle may not have been the only one involved.
An arrest report revealed that Mason was convicted of receiving stolen property in a different matter last year. Mason is also registered as a sex crime offender in the state of Kentucky.
He is being held on a $1500 bond.
Coffee has since terminated Mason, and says he's amazed anyone would take the risk.
"Why anybody would think he could get away with that," he said, "I have no idea."
Most frequently when cars are stolen outright by a tow truck, it's by someone unauthorized to use the equipment. Often in such cases, the wrecker itself proves to be stolen.
When a so-called towing professional is involved, Coffe says that comes at a cost.
"It's another hurdle we have to overcome to try to earn the public's trust." 
__________________________________________
Want to share your own story?
Contact Us
or call 888-603-2599.
Get More of the Latest in Towing News...