Fed. Case Over Chicago Cronyism
By: Erez Kanaan, Tow Squad News. Published on:
Subscribe in a reader
Mayor Sees Suit As Political Tactic
CHICAGO l  A towing firm in Illinois has filed a federal lawsuit, challenging how the Village of Island Lake handles its police-ordered dispatches. While the suit contends that favoritism is practiced in the Chicago suburb, others are questioning the political timing of the legal action.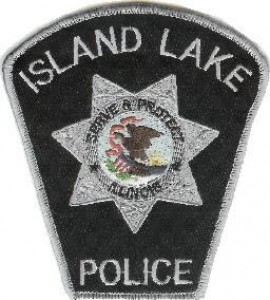 The suit was brought by Mike's Towing, owned by Island Lake resident Mike Johnson. During the previous mayoral election, Johnson threw his support behind a candidate who ultimately lost.  The suit suggests his company is now being blacklisted, partly as a result of that support.
In February, during an interview with local newspaper The Daily Herald, police chief William McCorkle did indicate the department's preference of Sharp's Towing, despite no official contract being in place.
Sharp's is owned Louis Sharp, a reported supporter of Mayor Debbie Herrman who previously also served as a trustee for the village.
Mayor Herrman, who is currently running for a second term, indicated in an email that the timing of the lawsuit was politically motivated, aimed at upsetting the April 9 ballot. She went on to add that the case had no merit.
The lawsuit, filed in federal court late last week, alleges that Police Chief McCorkle was ordered to start using Sharp's Towing by the mayor. Johnson's lawyers contend that this practice violates the equal protection guarantees of the 14th Amendment.   
The suit also indicates that a clear conflict of interest exists in the matter, involving the mayor's private business. Mayor Herrman, an insurance agent by trade, is reported to be the insurer of record for the vehicles at Sharp's Towing.
The suit contends that Mike's Towing, founded in 1986, has not completed a city-contracted transport since the autumn of 2011, costing the shop considerable revenue. Herrman was elected to office in November 2009.
The Village of Island Lake is located among the northern suburbs of Chicago. It has a population of less than 10,000.