Rethinking Memphis Towing After Shooting
By: , Tow Squad News. Published on:
Subscribe in a reader
Policy of Waiting For Police Delayed The Job
MEMPHIS – City officials in Memphis may be reevaluating the local towing ordinance in the wake of a shooting that has left a tow operator partially paralyzed.
Scotty Arnold was shot in the back on Oct 5 while executing the removal of a vehicle. Memphis Police have arrested brothers Joseph and David Proffitt, charging each with aggravated assault. They are each currently being held over with a bond of $150,000.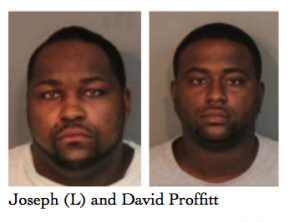 A policy change enacted last year may have played a role in delaying Arnold from starting the job that night, and thus being shot. It requires tow operators to wait for Memphis police to issue a report number before beginning to hook up a vehicle.
Larri Roland runs 901 Towing & Recovery, and employed Arnold.  He tells Tow Squad News the policy is unique to Memphis.
'I talk to New York drivers," he says, "No other place I know does it like this."
The policy often leaves towing professionals out in the field and awaiting police response in some sketchy parts of town. The safety concern has been repeatedly raised with city officials but has not yet lead to a change.
"Either you going to follow the rules that the city's got," Roland told WREG-News, "or you're going to go broke."
The policy was put in place to ensure proper authorization to remove a vehicle, and the official who proposed the change stands by it.
"My heart goes out to the (Arnold) family, and to the victim," Memphis city councilman Harold Collins said. "It wasn't trying to cause the tow companies any hardships. It was about accountability."
__________________________________________
Want to share your own story?
Contact Us
or call 888-603-2599.