Women In Tow
By: , Tow Squad News. Published on:
Subscribe in a reader
Not Just A Man's Game Anymore
TUCSON – While it remains largely a profession occupied by men, women in the towing industry are thriving – and not just at the dispatch desk.
Peggy "TowGrrl" Treuber loves her job as a tow truck operator, having spent two years as an operator at Big Dave's Towing outside Tucson, Arizona.  She appreciates the challenges involved and the excitement that comes with every day on the job being different.
"I meet all kinds of people" she says.  "Many are surprised to see a woman tow truck driver and some are skeptical – but I know how to do my job and do it well so the doubts soon turn to respect."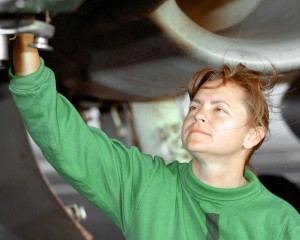 Treuber also enjoys the camaraderie among fellow drivers and says that her male counterparts are always supportive.  She points out that of the colleagues she's worked with "I've not met one guy who treated me badly".
One reason more women may wind up in towing is due to increased support industry wide.  The Women of the Towing and Recovery Association of America (WTRAA) is a support and educational group for female tow truck operators.
The group helps gives women the ability to network with other operators, to learn from their experiences and stay updated on trends and news around the industry.
WTRAA also awards a member of its group the Tow Woman of the Year for demonstrating WTRAA goals and serving as a leader in the towing and recovery industry.
In a difficult economy, many woman – and men- are exploring new directions for making a livelihood.  Women looking for an exciting and well paying job may find a solution in towing.
Want to share your own story?
Contact Us
or call 888-603-2599.