Visibility is Crucial
By: , Tow Squad News. Published on:
Subscribe in a reader
Being Seen Means Safety On The Job
ST. LOUIS – Visibility is a year-round concern in the towing profession, though it becomes especially vital in colder months.  The issue covers not just your ability to see your own environment, but also the ability of others to see you and your equipment.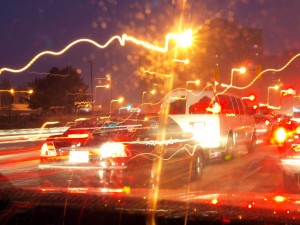 When road surfaces becomes slick in icy conditions, drivers naturally have a harder time reacting on the road.  Many deadly accidents each year are attributed to motorists barreling into a work scene.  More often then not, this has to do with drivers not paying adequate attention to their surroundings.  
Unfortunately that puts the onus on towing professionals to do all they can to be seen while working.  Extra effort should be considered when facing fog or storm conditions.  Having the right equipment can go a long way.
Light bars are common attachments to most wreckers, and are often the main source of illumination at a scene.  Operators frequently use these in tandem with their headlights, road flares and safety cones to alert drivers to a work zone.

At Code 3 in St. Louis, they've been manufacturing lighting and sound warning products since 1974.  Their equipment is in widespread use among police, fire and EMT.  They also have a wide selection for utility, construction and towing vehicles.
Among the newest additions to their line is the is Quadrant Mini Bar – powered by 4 Torus-style LED lightheads.  This smaller but powerful addition features a menu of 19 different flash patterns.  Adjustable magnets allow it to conform to uneven surfaces.  The ultra-low amp draw means less energy from the battery.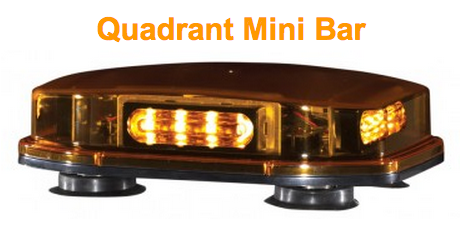 The crew at Code 3 remains active among numerous regional and national charities, including Special Olympics, Toys for Tots, and the Missouri Police Chiefs Charitable Organization.   According to their website, the company also encourages employees to volunteer in local community outreach organizations.
Whether your work zone is dark and stormy, or bright and clear – make sure to always follow proper visibility protocol.  Often time drivers can overlook an accident scene in broad daylight.
Tow Squad encourages all drivers to make yourself seen while on the job.