Two Shot During Repo in TX
By: , Tow Squad News. Published on:
Subscribe in a reader
Owner Blocked Truck At Intersection, Fired Multiple Rounds
PALESTINE, TX – A standard repossession of a vehicle ended with two people shot last week, and the owner potentially facing attempted murder charges.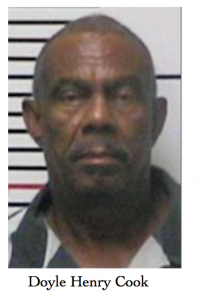 Doyle Henry Cook, 64, was taken into custody at the scene and initially charged with two counts of aggravated assault after Anderson County police say he chased down and shot two people who had reposessed his vehicle.
Vic Crawford of Investor Recovery Services in Tyler, TX along with his companion Jennifer Miller were each transported to Palestine Regional Medical Center.  Crawford was struck in the head and shoulder, with Miller sustaining a hip wound.  Their conditions are thought not to be life-threatening, though Crawford may require extensive rehabilitation.
Chief Deputy Troy Black of the Anderson County Sheriff's Department said the vehicle being repossessed was already fully hooked up and being driven away when Cook came out of his home and opened fire.
"Mr. Cook then got in (another) vehicle and went after the wrecker," Black explains in his report.  "Mr. Cook passed the wrecker and then turned around in the road and blocked the road at the intersection."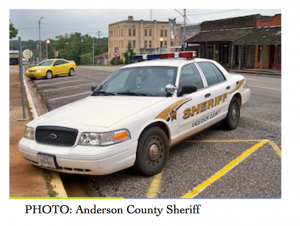 That's when police say Cook exited his vehicle and discharged several rounds from an "assault-type" rifle directly at the tow truck.
The tow truck barreled through the intersection, with both occupants struck.  Cook's truck disconnected from the wrecker, possibly released by the injured driver.
Cook is being held pending additional charges with a bond of $250,000 for the two aggravated assault counts.