Towing Shake-Up in San Ant.
By: Erez Kanaan, Tow Squad News. Published on:
Subscribe in a reader
New Policy Doubles Standard Rate
SAN ANTONIO – Long awaited changes to San Antonio's towing and parking regulations begin taking effect in the coming week, including a new policy to release partially-hooked vehicles at no charge.
The new ordinances were approved in January, and include a bump to the standard towing fee from $85 to $177,  an 108% increase.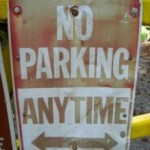 While many questioned the need for such a dramatic increase, city officials remind that no changes have been made to the rate in over a decade.
City council members also approved a new policy that will require towing operators to release partially-attached vehicles at no cost.  If a vehicle is fully hooked and an owner approaches, the policy allows for a drop fee of no more then 50% of the towing rate.
The new policies go into effect on Feb. 10.
__________________________________________
Want to share your own story?
Contact Us
or call 888-603-2599.