Tow Truck Stolen By Knife-Wielding Assailant
By: , Tow Squad News. Published on:
Subscribe in a reader
Unsecured Jeep Detached During The Get Away
COLUMBIA, SC – A tow truck driver in Richland County had his truck stolen and life threatened by a woman with a knife recently near the state captiol.
The operator was attempting to repossess the vehicle, reportedly a late model Jeep, from an apartment complex on Firelane Rd. Before the driver could finish securing the vehicle, he was confronted by an extremely agitated woman wielding a blade.
The woman demanded he leave the vehicle where it was. The driver, an employee of Big Foot Recovery, replied that she hadn't been paying the bill for the vehicle and therefore he was legally authorized to repossess it.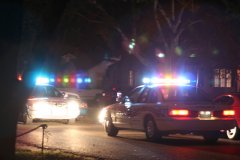 The Richland County Sheriff's Department reported that the unnamed suspect responded by severing the straps securing the Jeep to the tow truck.
As the shocked driver made a break for the truck, she threatened him with the blade, climbed into the cab herself, and sped off with both vehicles.
During her surprising escape, the Jeep broke free and rolled a short distance. The conscientious tow truck op secured the vehicle and eventually helped move it to a safer location.
Deputies searching for the stolen truck soon found the vehicle abandoned almost half a mile away at a local car wash on Parklane Rd.
The knife-wielding thief managed to cause nearly $30,000 in damages to the tow truck by dragging the rig's boom arm across a half-mile stretch of asphalt.
The unidentified woman is still at large and the deputies were unable to provide a description at press time.
Want to share your own story?
Contact Us
or call 888-603-2599.