Tow Truck Driver Shot Twice in Head, Walks to Police
By: , Tow Squad News. Published on:
Subscribe in a reader
Bronx Operator Was On The Job When Attacked
BRONX, NY – A New Yok tow driver was twice shot in the head and walked a couple of blocks to an area police station for assistance Wednesday.
Milton Pichardo, 35, was attacked while driving his tow truck just a couple blocks from the 44th Police Precinct located on the corner of East 169th Street and Jerome Avenue in the Bronx, NY.
According to witnesses, Picardo was arguing with a stranger when things suddenly escalated.  The stranger pulled a gun and shot through the truck's windshield hitting Pichardo twice. One bullet grazed his ear and another hit the back of his neck. Somehow Picardo was able to walk the two blocks to the police station before collapsing. He was rushed to Lincoln Hospital.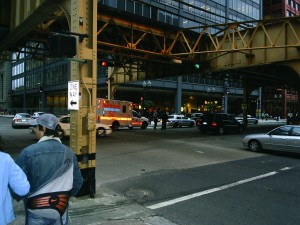 In the waiting room his mother, 62-year-old Lela Pichardo said, "We don't know what happened. He was working and got shot in the head."
"He's a good kid who was at the wrong place at the wrong time," says Milton Picardo's manager who wished not to be identified by name. "He's a good guy, a stand-up guy. He doesn't look for trouble, nothing like that."
Picardo's truck was found outside the station house with a bullet hole in the upper area of the windshield on the driver's side.
"He's talking a bit but I'm still worried. I'm his mother," said Lela Pichardo. "My son is very strong. He managed to walk wounded. I hope the police find whoever did this."
Police said Pichardo was recovering at the hospital and was expected to survive. At this point no arrests have been made in the case.
Want to share your own story?
Contact Us
or call 888-603-2599.