Tow Op Discovers Body In Trunk
By: , Tow Squad News. Published on:
Subscribe in a reader
Vehicle At Impound Lot When Remains Found
LOS ANGELES – One California tow truck driver certainly had a story to tell this Halloween.  After retrieving an abandoned car and returning to the impound lot Tuesday, he later discovered a corpse had been in the trunk the entire time.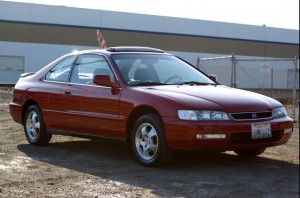 The vehicle was reported as abandoned by a property owner.  He'd awoken to find the car, a late model Honda, parked on his lot with no driver in sight.  After being unable to locate anyone nearby who would claim the vehicle, he called to have it towed away.
Cities Towing of Azura got the call and dispatched a driver. The hook-up went normally and soon the vehicle was back at their lot.
At least eight hours later, in an effort to identify the owner, the shop popped the trunk. This is when, according to Azura Police Deputy Pete Gomez, the remains of a woman were discovered.
Local police have turned the matter over to the Homicide Division of the Los Angeles Sheriff's Department.
The Coroner's office is witholding information such as cause of death until family members of the deceased have been notified.
According to the San Gabriel Valley Tribune, the vehicle had been towed from Fish Canyon Road just northeast of Los Angeles,. Police are currently investigating the area along with the vehicle's history.
__________________________________________
Want to share your own story?
Contact Us
or call 888-603-2599.