Tow Limits Resurface at TX A&M
By: , Tow Squad News. Published on:
Subscribe in a reader
Local Shops Cry Foul!
COLLEGE STATION, Texas  I  Attempts to restrict the number of towing firms who receive city calls in College Station have been proposed again by the the police department.  Like in the neighboring community of Bryan just weeks earlier, the proposal was met by heavy opposition from local towing professionals.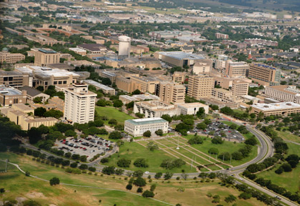 College Station is home to Texas A&M University, named after the railroad stop that serviced the school. With a population of nearly 100,000 to protect, College Station Police Chief Jeff Capps says an open rotation list is burning police manhours.
Capps points to last year's numbers, with 61 wreckers needing police inspections spread between 29 separate companies. Likewise 11 storage locations were also inspected. According to Capps, that added up to about 256 manhours that could have been better spent having officers on patrol.
During that time, however, the city did receive approximately $5,800 in related fees, intended to the cover the costs to the department.
When town leaders in nearby Bryan floated the same changes in November, it led to an instant response from local professionals. Both communities wanted to go with a single-contract provider.
"I have a wife and three small kids," said shop owner John Crouse, speaking with KBTX News. "This is my livelihood… I stand to lose about $75,000."
Similar sentiments were shared by other professionals who gathered at a town council meeting in November, hoping to block the move.  The efforts may have helped, as the decision was delayed for now in Bryan.
In College Station, Chief Capps indicated that he was not comfortable "endorsing" some of the towing firms in the rotation.  However he did withdraw the proposed request to the council. 
UPDATE  (Mar 1, 8:02a.m. EST)
On Thursday night, the College Station City Council heard arguments from their Assistant Police Chief on limiting that department's rotation list to just "a handful" of regional towing firms.  Towing professionals who attended the 3-hr. meeting were not allowed to voice their concerns. 
According to area newspaper The Eagle, Asst. Chief Brandy Norris lobbied hard to revamp the current rotation system.  The council has tentatively scheduled a vote for late March, allowing time for members of the public to address the proposed changes.
__________________________________________
Want to share your own story?
Contact Us
or call 888-603-2599.