Tow Expo 2012 Continues Summer Tour
By: , Tow Squad News. Published on:
Subscribe in a reader
Events in Washington and Illinois Set for This Weekend
Tow Expo International will be continuing with this weekend in both Illinois and Washington.  The road show, which showcases new towing technology, provides industry seminars and offers over a hundred exhibits for attendees.
Several experts will deliver conferences addressing issues faced in the towing industry.  The event is presented in a festive atmosphere, featuring a chili cook-off, a casino night and other less official activities.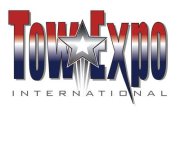 The Washington leg gets underway on Friday at the Silver Reef Casino in Ferndale.  It will run for two days.  The Illinois event, which runs for three days, kicks off Friday at the Holliday Inn Convention Center in Tinley.
The Tinley keynote address speaker Frank Sanchez, the author of Sanchez Paper and Towman of the Year, will be relations with local police and county government.  Mike Rappaport, who co-produces American Towman TV, will also be in Ferndale along with Jim Taylor, who will discuss how to deal with lien notifications.
Other issues that will be presented include converting clean-up into revenue, and how capitalizing on the police increase in issuing tickets can help boost profits for towing companies.
According to Expo Founder Tommy Anderson, the purpose of the trade show is to bring towing experts and owners together to share ideas about revenue growth.  Some of the ways offered to expand revenue include auctioning, liens and negotiating contracts with city and town officials.
Mark Hull, an attorney for Southwest Tow Operators, will share insight on towing ordinances, rotation disputes and tips on working out towing contracts. There will also be seminars on certifications, new laws and possible new legislation.
Towing professionals may see many exhibits that are new to the industry. including wreckers and carriers, repair tools, dispatch systems, GPS, safety devices and emergency lights.
Another main event called Wreckers Pageant will present staged accidents using manikins in a competition designed to raise awareness for the towing industry.  Those interested in attending can visit www.towshow.com for more information about the Expo.
The show which tours cross country is also appearing in Florida, New York, Wisconsin, South Dakota and Washington.
Want to share your own story?
Contact Us
or call 888-603-2599.