Small Biz Tips for Profitable 2013
By: Erez Kanaan, Tow Squad News. Published on:
Subscribe in a reader
Resolve To Find New Revenue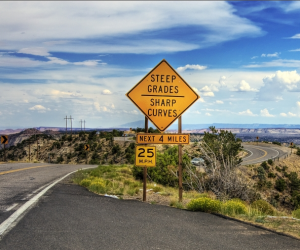 RENO, Nev. – At a time when many are struggling with personal resolutions from New Years, a small business owner can also take the opportunity to build up their enterprise.  By starting a small series of practices in January, hopefully they can become more engrained and effective throughout the year.  Consider these tips…
>> KNOW YOUR MILES
Any business that deals in milage as much a towing firm has to keep a close eye on fuel costs.  One step that can easily clarify your usage of gasoline is to track the patterns of use over a few weeks.  By looking at the hard numbers of how miles are utilized, an owner can hopefully determine the best ways to eliminate waste.
>> KEEP UP ON INDUSTRY
Ever-changing innovations continue to help improve the day-to-day operations at many shops, large and small.  It's fairly easy for busy owners to overlook changes in the industry or even burgeoning new technologies.  And in a field where the legal landscape shifts quite rapidly, tow professionals can keep their edge by following Tow Squad News.  Updated daily with the latest developments, from industry-wide trends to corner shop practices.
>> GET A JUMP ON TAXES
Consider setting aside a specific window of time each week to work on your upcoming tax filings.  Rather then digging through the paperwork all at once just before deadline, the job can go much more smoothly by making it a work-in-progress.  Create a system for logging new information in on a weekly or bi-weekly basis.  This practice also becomes invaluable as Tax Day approaches, as much time is frequently burned organizing the material.
>> RUN CREDIT CARDS BEFORE DROP-OFF
It's just a logistical reality in this business to have your payment secured before relinquishing the vehicle.  Whenever presented with a credit card, it's also wise to know that it's a current and valid one.  Always get a signature on the invoice in the event of a dispute later, cross-checking the name.  If your shop still isn't handling card payments, consider looking into new technologies that have made this options much more affordable for small business owners.
>> THE AUTO CLUB OPTION
Downtime can hit even the busiest of shops, where resources are lost waiting on the phone to ring.  Connecting with an auto club like Tow Squad can help fill that time by generating revenue otherwise lost.  Tow Squad Cash Calls can link your dispatch to new customers needing roadside assistance fast.
As for 2013, it offers a full year of promise and potential. Utilizing the start of a new calendar to improve business practices can have a lasting effect, when we stick to them. The idea is to make the behavior a learned one, a second-nature addition to our standard operating practice.
__________________________________________
Want to share your own story?
Contact Us
or call 888-603-2599.