Repo Agent Shot, Killed By 81-Yr. Old
By: , Tow Squad News. Published on:
Subscribe in a reader
Victim Was Leaving Without Vehicle When Attacked
SUMTER, SC – A repossession agent was shot and killed Tuesday in South Carolina by an 81-year-old man, according to the Sumter County Sheriff's Department.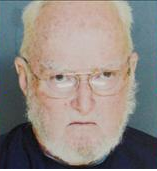 Alton Shelley was taken into custody by police at the scene after firing multiple shots, one of which struck towing operator Todd Showell in the head, killing the 45-year-old..
With Showell was the owner of the reposession outfit he worked for.  Neither were named by police, and the owner was not injured in the incident.
They had arrived on Fletcher Road in Sumter on Tuesday afternoon to retrieve a red Sonoma truck registered to Shelley.   
According to the Sheriff's Chief Deputy Hampton Gardner, both men were in the process of leaving Shelley's property without the vehicle in question when the shooting began.  
Police say the repo men located a matching vehicle on his property, but Shelley denied ownership. 
"Mr. Shelley indicated that the vehicle in question was not the one they were looking for and that they needed to leave the property," Gardner said, speaking with WLTX News.  "A fire arm was presented and they proceeded to leave."
Police say they were driving off the property when Shelley opened fire.  
Shelley remains in the Sumter County Detention Center.  He is charged with first degree murder.
__________________________________________
Want to share your own story?
Contact Us
or call 888-603-2599.