Reality TV's Jamie Davis on Heavy Rescue
By: , Tow Squad News. Published on:
Subscribe in a reader
Sits Down With Tow Squad News On Series, Business
HOPE, B.C. – There's a sudden spotlight falling on the small Canadian municipality of Hope in British Columbia.  It's the home to Jamie Davis Heavy Rescue, a towing firm that now headlines a Discovery Channel reality show.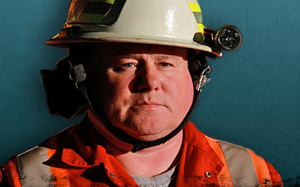 'Highway Thru Hell' debuted earlier this month to record ratings for the network in Canada.  It follows the dangerous efforts made to keep the Coquihalla Highway open for trucking traffic.  Considered one of the most fatal roadways in North America, it actually is the sight of an accident death in episode one.
Jamie Davis opened his business six years ago, running it out of a shop next to his home.  He tells Tow Squad News his road to becoming a television personality was not a planned one.
"The series was sort of born out of accident," he says with a cheerful Canadian accent.
Unlike many reality programs popping up around cable, there was no audition process for Davis and his crew.  During the normal course of business he had helped a stranded motorist who worked for a writer in Los Angeles.
"So he called his boss and said, you should have seen it, I got towed by this tow truck, it looked like a spaceship."
Adam, one of Jamie's crew, tells him he should see the action up there in the winter.
From that encounter the group slowly developed what would ultimately turn into the series.
"The footage is real," Davis says, clearly aware that many reality programs rely heavily on re-enactments or staged scenarios.  On his crew, he hesitates a bit.  "They're kind of a… let's call it a trippy bunch of guys."
Incorporating a television production into the day-to-day grind wound up not being a difficult transition.  "It took a while for us to get used to the filming, and hooking up the microphones," he explains – "but after a while it became routine.
For the local premiere, an area theatre was rented with the crew on hand.  It seems around Hope and beyond, the guys will have to get used to be a bit more recognizable.
The second season of 'Highway Thru Hell' is already in active production.