Protect Your Fleet In Cold Snap
By: , Tow Squad News. Published on:
Subscribe in a reader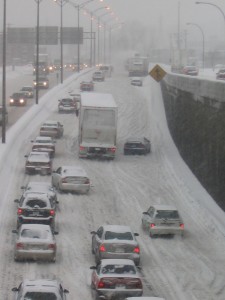 Boom In Business
During Dangerous Conditions

 
TEMPERATURE WARNINGS – Whether a towing firm utilizes one truck or an entire fleet, the importance of regular maintenance is especially high in weather extremes. This week temperatures went well below freezing in regions coast to coast, naturally bringing an instant boost to business.
But while you're out there helping all those stranded motorists, don't forget to watch out for your own vehicles in the process. Keep some basics in mind when the work turns extraordinarily cold…
Double-Check The Tires
Know the recommended tire pressure for all vehicles for better control in slick weather. Make sure the tread meets the minimum amount recommended by the manufacturer for driving in snow.
Visibility Before Rolling
Take the time before starting your engine to ensure you have a full range of visibility for all needed angles. This is not just after hooking up, but also heading out with nothing in tow. It's a lot easier to correct visibility problems back at the lot then in the middle of rush hour traffic.
Watch The Oil
Keep an eye on the oil, as a dark or unusually thick appearance can indicate particulate matter. It may mean the need for a fresh oil change using the appropriate viscosity for cold weather operation.
Battery Life
If your battery is more then three years old, you should evaluate it for cold weather use. Battery cells can be refilled if they have been depleted. It's always a good idea to keep the metal connectors and housing clear and clean throughout the year so they're accessible when you do need them.
Fight The Freeze
Keep on top of the antifreeze levels in your vehicles. Try to park them for maximum sunlight during down hours. If you have vehicles that go days between use, make sure they are frequently turned over to keep things in running order.
Be Stocked
You know your area, and the hazards you'll likely face out there. Have the gear you need on hand in advance, from tire chains and battery chargers, to road flairs or even a snow broom.
Be Seen and Be Safe
People have enough trouble spotting hazards on bright, sunny days. Make sure you're extra-visible when winter conditions blind the landscape. Use flairs, cones, bright clothing. Keep your truck's lights flashing throughout the entire hook-up and transportation of every vehicle.
__________________________________________
Want to share your own story?
Contact Us
or call 888-603-2599.