Online Reviews Can Be Misleading
By: Erez Kanaan, Tow Squad News. Published on:
Subscribe in a reader
Tow Shops Frequently Targeted
EDITORIAL
Every few generations a technological revolution is sparked that changes our day-to-day business, practically overnight in some cases.  Like the advent of the light bulb or the introduction of the semiconductor, the internet is just such a game changer. However this one can prove to be a double-edged sword.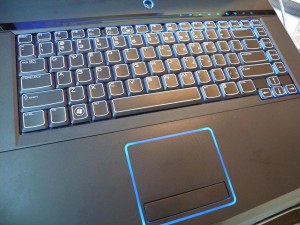 Social media has exploded across countless platforms, well beyond mere Facebook and Twitter.  Among the new online arenas for people to congregate are consumer review sites. Dozens of small and medium-sized websites offer users a soap box to share their experiences, good and bad, with the online community. Services reviewed can cover any manner of business, from accountants and cake decorators, to retirement homes and car dealerships.
By far the largest of these sites is Yelp! – launched in 2004.  Last year they reported over 50 million average monthly visitors.  One industry quite frequently reviewed negatively at such sites is the towing profession.
In most scenarios where someone has had their vehicle towed, it is not a happy set of circumstances.  The car wouldn't start, or it's been involved in an accident.  Often times, the removal is not even voluntary.  This can sometimes put owners in an unreceptive, even unreasonable mood.  Towing professionals know it's just part of the business.
Yet with review sites, single bad experiences can dramatically misrepresent the overall service and dedication of an establishment.  Much like a squeaky wheel getting the grease, negative reviews can sometimes become amplified and can most certainly distort a company's reputation.
In some cases individuals have threatened negative reviews on such sites as revenge, or retaliation against some perceived slight by the company.  One case in Sacremento lead to a man being arrested for extortion after he allegedly demanded $100 from a restaurant in exchange for not writing a negative report.
Some of these websites allow for business owners to report suspicious reviews to their attention, with hopes of correcting the problem.  There is, of course, no guarantee over such resolution.  This leaves business owners in the precarious position of having to watch their online back.
It's a good idea to regularly google your own company's name to look for any potential trouble. Some business  owners get pro-active ahead of time by encouraging customers to leave positive reviews.  The idea is to have the good outweigh the bad.
There is no practical way to enforce, or really even regulate, the obstacle course of free-speech that is the internet.   Since many smaller shops don't have much of an online presence, their reviews often come up as a search engine surrogate.  This can mean a company's first impression given in online searches can be a negative one.
There's also no exacting way to determine just how much business is lost under such circumstances.  And while various lawsuits have been brought to sort out the issue of accountability for companies like Yelp!, it seems all business owners can do in the mean time is be aware of the concern.
 
__________________________________________
Want to share your own story?
Contact Us
or call 888-603-2599.