Midwest Snowstorm Turns East
By: , Tow Squad News. Published on:
Subscribe in a reader
Chicago's Worst in Two Years
QUEENS, NY  I Towing professionals throughout the New England corridor are bracing for more heavy snow and heightened business just hours after a major storm front covered Chicago and much of the Midwest.  Washington, D.C. had been expecting heavier accumulation than it received, though continued lighter snowfall is anticipated.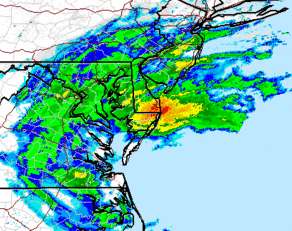 Heavy snow is also expected in both West Virginia and western Virginia. Throughout Massachusetts, New Hampshire and parts of Rhode Island meteorologists are warning of considerable accumulation and dangerous driving conditions. 
Tuesday night brought roughly 10 inches of snow to the greater Chicago area, where over 1,100 flights were cancelled.  As a major travel hub, the near-closure of all airports resulted in schedule delays at airports nationwide.  
It was the biggest snowstorm in two years for the Windy City. Towing outfits in the region vividly recall the last big storm, where hundreds of drivers were stranded in the vehicles along Lake Shore Drive in 2011.
The nation's capitol had braced for a considerably harder hit than it received, with federal offices and schools closed along with widespread cancellation of rail service. Some have dubbed the storm the 'Snowquester,' playing on the recent sequester debate in Congress.
The storm is expected to continue north Wednesday hitting New York City and much of New England.
For recovery professionals, the forecast means increased business are roads become more slick. Many shops will have extra staff on call through the next few days to deal with both the storm and its aftermath.
__________________________________________
Want to share your own story?
Contact Us
or call 888-603-2599.