Man Impersonates Dead Boy's Father To Avoid Towing Fee
By: Erez Kanaan, Tow Squad News. Published on:
Subscribe in a reader
8-Year Old Struck and Killed at Car Show
BILOXI, MS – Police in Mississippi have arrested a man on a false pretense charge after he allegedly pretended to be the father of a recently killed child in ordered to avoid a towing fee.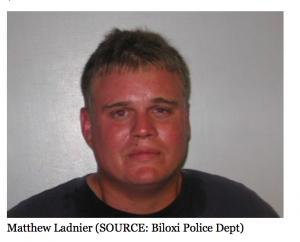 Matthew Ladnier, IV of Gulfport was arrested by Biloxi Police earlier this week and charged with a misdemeanor after he allegedly identified himself as the father of Blake Terrell. Police say he told the staff at the tow shop he was unable to afford his son's funeral costs.
Blake Terrell, age 8, was struck and killed on Highway 90 outside Biloxi while out with his family last week.  They were attending the Cruising The Coast Car Show when the boy raced ahead of his group and was struck by an oncoming truck.
The driver, eighteen-year-old Biloxi resident Tony Barnett was not charged.  Biloxi's Chief of Police John Miller said from all accounts it appears to be "a tragic accident."
Investigators say Ladnier has no relation to the Terrell family and likely did not know them.  Following his arrest Tuesday his bail was set at $1000.
The tow shop in question had waved their standard towing and storage fees, believing the man's story to be true. When they later realized the customer's name did not match news accounts of the accident, they contacted law enforcement.
Biloxi Police say they are now investigating other reports that Ladnier used the tragedy to collect cash from additional Biloxi-area businesses.