Liability in Tow: Equipment Ready
By: , Tow Squad News. Published on:
Subscribe in a reader
…

  

the liability series 

 
Drivers Can Find Themselves On The Hook
 2010 Accident Meant Financial Ruin For Employee
JACKSON, Miss  I   This month Tow Squad News looks at the very real threat of liability in towing, and steps shop owners can take to help minimize their risk. In these highly litigious times, business owners must keep a watchful eye on their interests, and sometimes the choices made by their staff.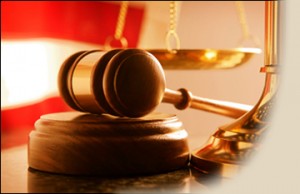 Drivers can themselves be named as defendants in lawsuits.  Some cases serve as a stark reminder that professionals must remain alert about conducting the job properly. Judgements have wiped out a lifetime of savings that could easily have been better protected with some basic due diligence.
Some cases we'll explore boggle the mind, where the negligence of a few is shocking, often leaving others on the hook with them.  
   DECISIONS MATTER
In 2010 a couple was in the process of moving from Georgia to California when their U-Haul truck became disabled outside Jackson, Mississippi. The couple called U-Haul for help, who in turned dispatched a wrecker through a nearby shop.
According to James Lewis of Valley Automotive Consulting, who served as an expert witness in the case, the driver who took the call made a series of bad decisions that ended in calamity.     
"An older gentleman responded to the scene," Lewis said, "with a 1972 Dodge W500 with a Wesley single-line sling unit, no hydraulics, no wheel lift. And even though it is against Uhaul's policy, he hooked it up with a sling and rolled."
The driver also had no safety chains in place, nor were the state-required tow lights attached to the U-Haul.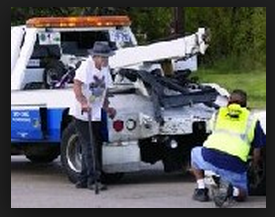 THE TRUCK CHOSEN
The tow truck itself was a bit of a head-scratcher, Lewis says. Aside from being four decades old, it was clearly in no condition to be used.  From a strictly cosmetic standpoint, every window was cracked, with rust holes in the cabin interior. On a more operational level, it was a disaster waiting to happen.
The truck's single-line cable was likely a quarter century old,  according the shop owner's testimony. Lewis adds that by his guess, the wrecker unit itself looked untouched by maintenance in over a decade.
"This tow truck didn't have a window in it that wasn't cracked and duct taped," Lewis recalls. "It was filled with trash, and the windows were so dirty, you could barely see out of them."
Despite all this, the operator chose the truck over both a much newer and more operable tandem axle heavy duty, and a longer-wheelbase International medium duty. He would later testify about being more comfortable with the older vehicle.
At the site, the U-Haul moving truck was hooked up along with roughly 10,000-lbs. of the young couple's belongings in the back, A few miles down the road, a bump in the road almost turned fatal.
…CONSEQUENCES 
As the tow truck drove onto a bridge, the single-line connection to the moving truck snapped. The U-Haul slid into a center median while the tow truck's sling assembly separated from the gear, landing out on the road.
Moments later, before the tow truck driver could locate it, a passing Oldsmobile collided with the equipment.  Jaws-of-life were used to extract the driver who was airlifted for emergency care. Her physical therapy from the injuries would extend for over a year.
In the lawsuit that would inevitably follow, both the tow truck driver and the towing firm were named as defendants. When a settlement was reached last month, the injured driver received roughly a million dollars, in part from the tow company's insurance.  
The driver, however, was assessed to be 80% at fault.  Ultimately he would be forced to sell his family's 46-acre farm along with his personal vehicles to pay the settlement. With more than $300K still leveled against him, Lewis says it will attach to his estate when he passes on.
Lewis says this case and ones like it really get to him.  
"The only thing this guy did right was show up sober." he explains. "If safety chains were used, the units wouldn't have detached."
"Is it really worth losing everything you've worked so hard to get?," he adds.
The case serves as a cautionary tale for both shop owners and drivers alike. While most businesses wouldn't operate such a dilapidated truck, the real cause for negligence was the incomplete hook-up. 
That could happen at any shop with just about any equipment.
…EQUIPMENT READY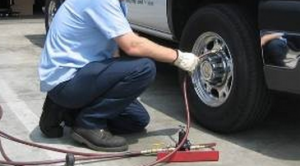 At the heart of this case is a driver who chose the wrong truck for the job in the first place.  The other options were each better suited for the dispatch at hand, not to mention in better working order. The driver's reluctance may have come from a lack of experience in the newer equipment – something the shop owner should have known.
Proper equipment maintenance and operation are essential to the job in terms of liability. It's crucial that staff is equipment ready for the jobs they roll out on.
It also helps to have everyone of the same page. Many shops hold regular maintenance meetings to double-check the work and share information. This might help raise equipment issues early, before they turn into real problems.
It's also wise to document your efforts in terms of maintenance schedules and operation logs. Often these prove to be vital evidence not just for a specific case, but as a recorded pattern of standard operating procedure at your location.
No shop owner can absolutely protect against an accident, or even negligence. The best you can do is look for ways to keep those risks as unlikely as possible. 
Steep judgements are a reality of high-risk work, which means for tow owners, watching your bottom line also means watching your back.
__________________________________________
Want to share your own story?
Contact Us
or call 888-603-2599.