Homicide Charge Over Hit-And-Run
By: Erez Kanaan, Tow Squad News. Published on:
Subscribe in a reader
Driver Extremely Intoxicated, Police Say 
COLUMBUS, Ohio – An Ohio man will now face an aggravated vehicular homicide charge after fleeing an accident scene that claimed the life of a towing operator.  A Franklin County grand jury also handed up charges of failure to stop after an accident and tampering with evidence.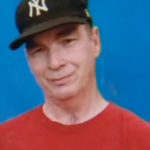 William Houck, 60, was struck and killed on Sept. 29 while hooking up a stalled vehicle on Interstate 70 in Columbus.  
The driver, Thomas Frederick, allegedly fled the scene without seeking medical attention for Houck. 
"Whatever he gets, it's not going to bring my brother back," says Houck's sister, Brenda Richards.  "But it'll be justice for the whole family."
Houck's family says that he himself had struggled for years with alcohol dependency, and as such always worked to help others still suffering.
According to the indictment, Frederick's blood-alcohol content was three times the legal limit in Ohio.  If convicted, he could face over 15 years in prison.
__________________________________________
Want to share your own story?
Contact Us
or call 888-603-2599.