Detroit Mayor Tweaks City Towing
By: , Tow Squad News. Published on:
Subscribe in a reader
Orders All Impounds To City-Owned Lot
DETROIT, Mich. – Detroit Mayor Dave Bing has managed to upset several business owners and even top police brass over his recent edict that all police-related impounds must be directed to a specific city-owned lot.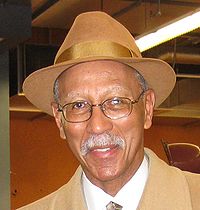 In a city where the practice of towing has been a political hot potato for years, the move lead to a packed house at Thursday's meeting of the police oversight board at the department's downtown headquarters.
Apparently the mayor's decision was prompted to raise additional revenue for the city, though many dispute that this would be the case.
Barry Foster is president of the Detroit Authorized Towing Association.  He says the mayor's plan would be counterproductive.
"We're able to bring in so much more money than what the city is proposing," Foster says, speaking with The Detroit News.  "I don't know what's going on behind the scenes."
Three separate cease-and-desist letters were sent to Bing this week by chairman of the police oversight board, the Rev. Jerome Warfield.  Despite this, the practice appears to be continuing.
"I don't know of any other organization in the world where the governing body issues a cease-and-desist order," Warfield said, "And they keep on doing it as if nothing had been said."
Warfield feels the mayor's expected revenue bump overlooks the higher cash potential the city receives by keeping the old system.
"Which would you rather have," he asked. "$3 million or $1.2 million? It's a rhetorical question."
Tow companies in the area who share in the police rotation of dispatches are left with uncertainty.  For now, they follow police instruction – which means following the mayor's plan.  Officers have been on site at some locations to ensure participation.
This use of police manpower has added to the debate.
"We almost have 400 people dead in the city this year," Warfield said, "But for two straight days now, we've had a lieutenant, a sergeant and a commander running around to tow yards… That's a colossal waste of resources."
__________________________________________
Want to share your own story?
Contact Us
or call 888-603-2599.