Daytona Shop Owner Charged in Theft
By: Erez Kanaan, Tow Squad News. Published on:
Subscribe in a reader
Employee Also Arrested After Car Is Stripped
DAYTONA BEACH, Fla. – Two towing professionals in Florida were arrested this week after a vehicle they recovered was stripped of valuables while on their lot.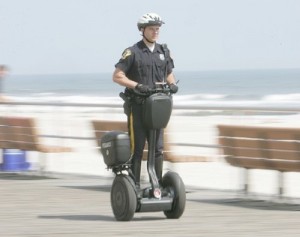 AA Accurate Towing is located in Ormond Beach, just north of Daytona Beach. Owner James Pascarelli and employee Kirk Luckett each now face charges of grand theft and lying to police.
The shop is among the city's rotation of companies to handle crash vehicles. The 1995 Mustang in question was transported to AA Accurate's lot off northbound U.S. 1. This is where police say the stereo equipment and a wallet were stolen, as well as items stripped from the vehicle such as the headlamps and taillights.
Ormond Beach Police questioned the two men after being contacted by the owner. Initially they claimed the car was targeted by thieves who slipped onto the unfenced lot. When investigators expressed doubt, the stories began to change.
Each man ultimately blamed the other, police reports indicate, with Pascarelli insisting he did not direct Luckett to remove the items. Luckett claims he was following orders.
Most of the items were recovered for the owner, except for the wallet.
__________________________________________
Want to share your own story?
Contact Us
or call 888-603-2599.