Crew Recovers Plane Following Crash
By: , Tow Squad News. Published on:
Subscribe in a reader
Privare craft went down in field west of Chicago
CHICAGO -A towing company successfully used a flatbed truck to clear airplane debris from a crashsite in a field about one hundred miles west of Chicago.
The small plane, which had dents on the body and a bent wheel section, was moved to Illinois Regional Airport in the small town of Peru by Chris and John Scholle, who work near the crash site.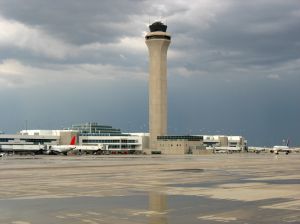 They were assisted by Paul Fries, who owns a towing company near Chicago Executive Airport. Fries has been called upon before for help by the Federal Aviation Administration to help remove plane crash wreckage.
Fries told the La Salle News Tribune, "these guys didn't put a scratch on it other than the ones the pilot put on it."
He said that towing companies usually cause additional damage to planes, but not in this case.
According to Chris Scholle, he and John bolted the plane's wings at the crash site then lifted the plane with wreckers. John Scholle carefully backed his flatbed carrying the plane into a hangar at the airport then tilted and flatbed.
Three people sat on the plane's tail to keep the craft balanced so that the front end didn't  drop to the ground.
Then with the help of a forklift, the plane was lifted off the flatbed and gently placed on wood blocks and the assistants released weight on the tail.
John Scholle said that the sight was awkward and "something we hadn't dealt with before." The orange and white plane bearing the RNAF insignia near the tail could be seen on the flatbed as it drove through residential neighborhoods on Highway 6.
Want to share your own story?
Contact Us
or call 888-603-2599.