Court Rules for San Fran Tow Permits
By: , Tow Squad News. Published on:
Subscribe in a reader
Judge: Charging for Permits Doesn't Violate Law
SAN FRANCISCO  I A U.S. District Judge has ruled that the City and County of San Francisco can continue charging towing outfits for business permits. Plaintiff attorneys had argued that both state and federal laws would pre-empt that practice.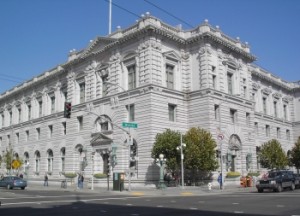 The suit was brought by the California Tow Truck Association in 2010, citing the Federal Aviation Administration Authorization Act of 1994.  The association argued that the practice is in violation of the language of the federal act.
U.S. District Judge Charles R. Breyer disagreed, finding that the Act makes clear provisions allowing states the legal authority to regulate motor vehicles and motor vehicle safety.  It also, Breyer explained in his decision, allows for controlling the pricing of non-consensual transports.
Under the city code, towing firms are required to obtain permits for each truck ranging from roughly $200-$600.  Individual driver permits are required, costing $34 each. Additional start-up application fees for new companies also apply.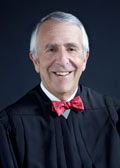 Breyer had ruled on the matter in 2010, citing different exceptions in the 1994 Act. When plaintiffs appealed to the 9th circuit, his initial blanket ruling was sent back by the appeals court, requesting a specific basic for each provision in his ruling.   
"The court concludes that the permit fee requirements fall within all three exceptions," Breyers wrote.  "They are simply a mechanism for funding the permit system."
Founded in 1969, the California Tow Truck Association represents professional towing operators across the Golden State. Initially started by and for towing company owners, the association has been a consistent advocate for the concerns of the towing industry statewide and nationwide. They are headquartered in West Sacramento.
Judge Breyer is the brother of U.S. Supreme Court Justice Stephen Breyer.
__________________________________________
Want to share your own story?
Contact Us
or call 888-603-2599.