Chicago Towing Heavily Enforced
By: , Tow Squad News. Published on:
Subscribe in a reader
Highest Parking Meters Nationwide
CHICAGO, Ill. – Next week the city of Chicago will receive an unusual distinction, enforcing the highest per-hour rate for parking meters in the country: $6.50.  Tow trucks stand at the ready in one of the nation's most guarded patches of real estate, known as 'The Loop' in the heart of downtown.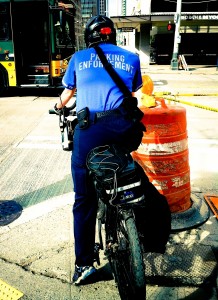 The new rate represents a 75¢ increase from the previous charges, and demonstrates the value a single parking space can represent for city and private coffers.  As such, violation vehicles are quickly dealt with, usually with a swift removal.
The Loop contains the seat of city and county government, as well many state and federal offices. It's also the heart of the commercial and culture districts – essentially the Times Square of Chicago. Officials usually rely on the towing community to keep this vital area uncongested and running smoothly.
Beginning next Tuesday the rate change takes effect. Even under the old amount of $5.75 the rate was the highest in the nation. San Francisco comes in second, with rates in some areas reaching $5.50 an hour. New York City and Los Angeles each cap out at $5.
In Chicago, the new 'downtown' rate will apply north of Congress Parkway, central Wacker Drive and out to Lake Michagan. Other nearby streets will have elevated rates, usually capping out at $4 per hour.
In 2008 a private company, Chicago Parking Meters LLC, received a 75-year contract to handle parking enforcement inside city limits. Under the deal, the company paid the city $1.1 billion.
2013 is the fifth consecutive year to see a rate increase.
__________________________________________
Want to share your own story?
Contact Us
or call 888-603-2599.