Empire State Towing & Recovery 2013 Tow Show
By: , Tow Squad News. Published on:
Subscribe in a reader
brought to you by

June 1, 2, 3, 2012 @ Fort William Henry Resort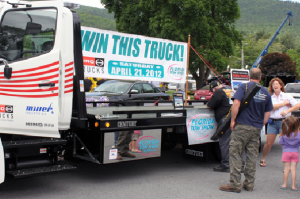 This year's Empire State Towing & Recovery Tow Show is being held at the Fort William Henry Resort in Lake George, NY June 1-3.
ESTRA is still putting the finishing touches on this year's exciting roster of vendors, exhibitors and events. Spots are quickly filling up for the popular annual gathering.
Each year the team at ESTRA really puts on a special event, with a fun and family-friendly atmosphere for attendees. Their website contains an extensive gallery from past years.
Among the raffle prizes on tap this year are tickets to NASCAR events in the fall, sponsored by Jerr dan & Paul Ruth Wrecker Sales in Colonie NY.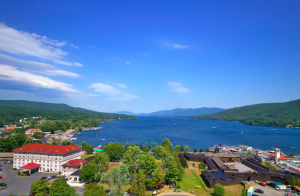 Also available will be the OSHA-required forklift certification course and a separate course on air brakes.  This is certified to comply with DOT REG for service techs and mechanics working air brakes.
There will also be an All Lifts Rigging & Safety Class at the Lake George event, with details to be posted soon.
The first night Meet & Greet Dinner will be held Friday evening at The White Lion, directly in front of The Fort William Henry Resort.
For information on the event, please contact ESTRA at 888-853-7872.