Video View: Towing 4 Trucks At Once
By: , Tow Squad News. Published on:
Subscribe in a reader
Flatbed Pulls Four Trucks at Once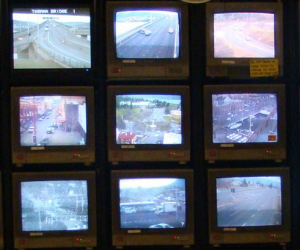 LIAONING, China – Safety questions aside, a newly uploaded video to Youtube shows a bit of a towing marvel on a Chinese interstate – a flatbed transporting four other trucks at once.
This was accomplished with one truck loaded on the flatbed, and another being towed behind it.  Inside the bed of that vehicle, a fourth truck is loaded in with the back tires extending out the back.
The anonymous video shows the convoy making its way through busy midday traffic.  It is identified as being filmed in Liaoning, a province in northeastern China. 
VIDEO
TOW TRUCK CLEARS PATH FOR EMERGENCY
CLIFTON, NJ – Another newly-added video shows the driver of a flatbed tow truck using the vehicle to push a noisy path through heavy highway traffic. With lights flashing and horn blaring, the driver gets other motorists to clear a much-needed route for EMS.
The recording was made on an overpass in Clifton, New Jersey. The uploader identifies the fire company as Engine 6 of the Clifton Fire Department, along with Ambulance 88.
VIDEO

__________________________________________
Want to share your own story?
Contact Us
or call 888-603-2599.