2013 New Hampshire Tow & Trade Show
By: , Tow Squad News. Published on:
Subscribe in a reader
hosted by the
NEW HAMPSHIRE TOWING ASSOCIATION
     MAY 18th & 19th @ Hampton Beach State Park
           "The first and best in New England."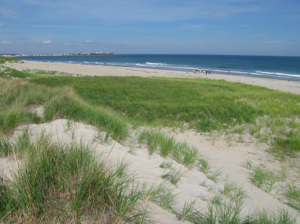 events calendar  
"We are back at the beach," proclaims the New Hampshire Towing Association, gearing up for this year's Tow & Trade Show.  
While many industry conventions on the national level might draw a larger crowd, you'd be hard pressed to find one with a more scenic surrounding for their annual gathering.
The New Hampshire Tow & Trade Show will be held again this year at the Hampton Beach State Park in Hampton Beach.  
This 50-acre stretch of Atlantic Ocean coastline is among the most prestine in the nation – ranked one of only four "superstar" U.S. beaches in 2011 with perfect water quality testing for three straight years.
The association is again planning the event as a family affair, with activity for all ages. On the line-up this year is a rodeo, a beauty contest, professional demonstrations and a growing number of vendors.
The largest tow truck in New England will be on hand, plus a $15,000 raffle.
Many attendees turn the event into a larger vacation, enjoying the area while in town for the gathering.
Hampton Beach is a cozy village community in Hampton, New Hampshire.  The area boasts a wide variety of shopping and dining options, with several seafood restaurants offering the freshest favorites.  
Park activities include fishing, camping and of course, swimming at the beach.
Admission to the event is free.  
For more information, contact the association at 603-863-4206.