500 'Sandy' Cars To Be Auctioned
By: Erez Kanaan, Tow Squad News. Published on:
Subscribe in a reader
Final Push To Contact Owners
NEW YORK CITY  l  Officials in New York City are preparing to auction off over 500 vehicles towed during the clean-up efforts following Hurricane Sandy in October. The category-3 storm flooded the city's subways system and caused an estimated $18-billion in damages to to the city.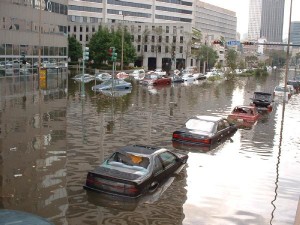 In the immediate aftermath of the hurricane, over 3,300 errant vehicles were transported just to clear intersections or emergency routes. Thousands of other cars had become displaced in the violent winds, many found blocks away from where they were originally parked.
Several city-owned and city-contracted tow trucks were dispatched early, first securing an open flow of traffic for first repsonders. In the clean-up that followed, a wide variety of private and commercial vehicles were removed.
A hotline was set up for residents to inquire about towed vehicles, but by February nearly 700 vehicles still remained unclaimed. Repeated efforts to contact some drivers have gone without reply, with other vehicles having unclear registration.
The city has contracted auction house David R. Maltz to store the unclaimed cars. While the vehicles are listed as flood-damaged, some are potentially salvageable. The Long Island firm is planning the auction for the first week in May.
Organizers are planning one more attempt to reach out to vehicle owners before auctioning off their rides.
Sandy struck the city on Oct. 31 with many residents leaving the Big Apple in advance of the storm. The towing efforts in the days and hours leading up the storm were considerable, with a concerted push made by the city to preemptively remove any errant or dangerously-positioned vehicles.
Early estimates put the number of vehicles flooded or destroyed by the storm at over 300,000. Towing outfits in and around the greater New York City area worked for weeks hauling away the crippled cars and trucks.
Tow Squad News spoke with several operators working the initial clearing at the time. James Modzelewski of Danbury, Connecticut marveled at the sheer size of the recovery.
"Can't think of anything ever causing more tows to be needed," he said.
CLICK HERE TO READ ABOUT THE INITIAL CLEAN-UP
__________________________________________
Want to share your own story?
Contact Us
or call 888-603-2599.