Boot vs. Towing in Hawaii
By: Erez Kanaan, Tow Squad News. Published on:
Subscribe in a reader
Industries At Odds Over Lack of Regulation
HONOLULU  l   This week lawmakers in the Aloha State are struggling over legislation that has pitted the area towing industry against wheel boot enterprises. If enacted, it could forbid placing a boot on vehicles on private or public roadways and property.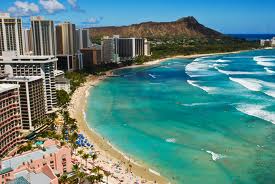 Many local towing outfits support the measure, and not strictly on grounds of competition. Booting cars is not regulated in Hawaii as towing is, which has lead to a number of rogue operations. These can complicate recovery efforts around the island of Oahu.
Sean Starn worries that he might lose his entire business. As owner of Hawaii Boot Removal Services in Honolulu, he is opposing House Bill 1214. Another proposal, House Bill 1100 seeks to allow booting but under strict restrictions on how it can be used and how much can be charged for removal.
"I get that there are concerns," Starn told civic affairs website CivilBeat.com. "We just don't want people to panic and put us out of business."
Starn's outfit charges a $160 fee for removing a boot, which in tourist-heavy Hawaii catches a lot of vacationers as well as locals. Many see the current usage of boots as counter-productive, essentially locking up valuable parking spaces with each vehicle booted.
Jan Wakayama, part-owner of Ace Towing, testified to legislators in support of restrictions. He is also president of the Hawaii State Towing Association.
"Booting does not accomplish business' objective of opening customer parking," Wakayama testified. "Basically it turns parking lots into revenue sources for the booting company, since a booted car is not removed, it is simply immobilized."
"Currently, there is no regulation of booting practices," he continued. "This opens the door to rogue private sector booters to victimize motorists… This bullying intimidates motorists into paying excessive fines and succumbing to outrageous practices."
The proposed bills could each be voted on this week.
MORE FROM THE BOOT SERIES…
__________________________________________
Want to share your own story?
Contact Us
or call 888-603-2599.
More Of the Legal Latest in Towing