10 Citations At Florida Towing Firm
By: Erez Kanaan, Tow Squad News. Published on:
Subscribe in a reader
Police Claim Transports Were Illegal
GAINESVILLE  l  Police in Gainesville have issued 10 criminal citations against an area towing company after a slate of transports during an arts festival. A court hearing is set to determine if the company's towing license should restricted as a result.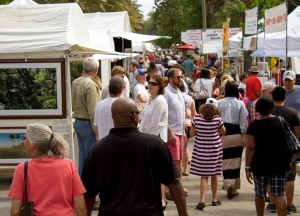 A memo detailing the action was issued by Chief Toby Jones on Monday, specifying 10 tows determined to be illegal. Each was handled by Advantage Towing of Gainesville. Most of the vehicles were towed last weekend, many during the annual Sante Fe College Spring Arts Festival.
Each of the vehicles was removed from the same property, the parking lot of a Sun Trust Bank near the festival grounds. According to Gainesville Police, the bank had contracted Advantage just days before the festival to patrol their lot for unauthorized parking.
According to Chief Jones, however, the contract was not set to go into effect until April 19.
Some non-festival vehicles were also towed from the location on Friday evening. The Gainesville Police Department began taking a harder look at the situation after the complaints began coming in Monday. 
Advantage is owned by Susan Forron, who faces escalating fines for each repeating violation.
The fine for the first citation is $125, doubling to $250 for the second. According to the Gainesville Times, the remaining citations will require a court appearance to assess the full penalty.
In his memo, Chief Jones indicated that the company also faces a potential suspension from roam towing in the city.
Organizers for the festival later told police they had offered $1000 to Advantage's drivers to forego the removals, but were rejected.
Forron has reportedly told police her company plans to completely reimburse the owners whose vehicles were towed from that location.
__________________________________________
Want to share your own story?
Contact Us
or call 888-603-2599.
More of the latest in Towing News