Indy Goes San Fran For City Tows
By: , Tow Squad News. Published on:
Subscribe in a reader
City to 'Outsource' Contract to CA Firm
INDIANAPOLIS  l  City leaders in Indianapolis announced Thursday plans to award city-ordered towing to a California-based firm out of San Francisco. If ultimately approved, the contract will extend for 5 years.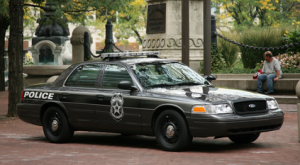 AutoReturn plans to use local towing firms for the actual recovery work. Tow drivers will be connected to the company's GPS dispatch system, which will assign the work to the nearest truck.
Under the current system, different drivers are each assigned a specific work zone around the city.
In December, the city sought proposals from interested firms requesting $1.5-million in guaranteed annual revenue. It would be generated by fees collected from drivers following arrests, accidents or basic tow aways.
According to the Indianapolis Business Journal, lawyer Brian Burdick from the firm Barnes & Thornburg has been lobbying for AutoReturn's selection since last year. The paper points out that the mayor's chief of staff, Greg Ballard, is a former B&T attorney.
For AutoReturn, the Indianapolis contract would represent another large city turning away from traditional contracts developed locally.
In 2004 the company convinced San Francisco leaders to award all city and county recovery work to the budding local enterprise. According to the company website, they now handle about 70,000 dispatches annually just in San Francisco County.
Baltimore and San Diego also now have contracts with AutoReturn.
A manager at one area shop who asked not to be named likened the decision to outsourcing, essentially moving local jobs out of state.
"How this is better, I don't know," he said.
The final decision will be made later this month by the Department of Code Enforcement. Details of the contract will not be made public until after a new deal is signed.
If approved, the contract would take effect July 1.