Discrimination Suit Lives On
By: , Tow Squad News. Published on:
Subscribe in a reader
Police Chief Had Racial Bias, Suit Alleges
BELOIT, Wisc  l  The owner of a Wisconsin towing company is continuing his fight for justice in a discrimination case, charging that a former chief of police blacklisted his business over race. A jury agreed, in part, but their remedy might ultimately be appealed to the U.S. Supreme Court.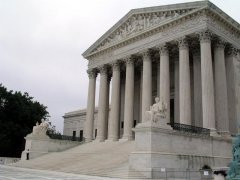 Anthony Smith runs Flying AJ's Towing in Beloit, about an hour south of Madison. His suit against the town, the Beloit Police, and specifically former chief John Wilson was filed in federal court in 2010, alleging his company was denied consideration for any police-ordered tows because Smith is African-American.
The jury returned a somewhat split verdict in April 2011, siding with Smith that race was a motivating factor in WIlson's decision. However they also ruled Wilson would have likely still denied the company on some other basis.
That decision made it nearly impossible for Smith to recover lost revenue or other damages. His attorneys appealed the decision to the Seventh Circuit, citing that the jury was confused in how they structured their decision.
In January the appeals court sided with Beloit PD, ruling against Smith despite what they noted as "staggering and regrettable evidence of racial bigotry presented at trial."
"Anyone who read the transcript of the jury trial wouldn't understand why we lost," Smith said.
Smith's battle isn't over, however, as a current case under review could set the precedent he needs to appeal further. That decision is expected in June, and Smith has already filed an extension with the Supreme Court to allow for the ruling.
Representing the police department and the Town of Beloit, attorney Bennett Brantmeirer told The Beloit Daily News he doesn't believe the case warrants this level of review.
"The specific facts of the case don't really have national significance to get the Supreme Court to accept his case," he said.
Smith's lawyer, Dana Kurtz, disagrees with that assesment, and believes the upcoming decision will likely grant Smith the chance to take his case back the Seventh Circuit.
"I think AJ's case is very good," she said. "I think there is a lot of strong evidence, and I think if we had the ability to try it again, I think we'd win."
Should that effort fail, Smith is willing to persue it to the highest court. Not to be vengeful, he says, but to fight for what's right.
"I'll fight as long as I can," he added. "Justice needs to be done."
__________________________________________
Want to share your own story?
Contact Us
or call 888-603-2599.
More Of the Legal Latest in Towing