Limos Towed During Detroit Prom
By: Erez Kanaan, Tow Squad News. Published on:
Subscribe in a reader
Competitor Tipped Off Police To Violation Vehicles
DETROIT  l  In a scene described as chaotic following what was supposed to be a happy occasion, several high school prom attendees were left without a ride Friday night after police near Detroit cracked down on expired limousine licenses.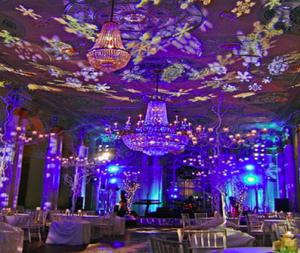 Some are questioning the decision to suddenly begin enforcing the matter while so many young people were enjoying a night to remember. Police in Troy, Mich. however, say it was to protect the students, many of whom were being driven in uninsured limos and vans.
Troy Police say 24/7 Limousine Service of Detroit was operating multiple vehicles with expired Michigan commercial licenses required for all such active autos, some carrying no current insurance policies.
Authorities essentially conducted an on-site sting at the event with hundreds of high schoolers partying the night away inside. Out in the parking lot, police were tallying up dangerous violations. According to one source, over thirty students were effected by the crackdown.
"24/7 (Limo) is not 24/7 good," one student noted.
Operating a limo with an expired license in Michigan can result in the driver being ticketed, and both the owner and driver being fined.
"We all have our senior prom tonight," said Alex Hawkins, a student attending the event. "At about 11 o'clock (police) told us if if we were with 24/7, that they could not transport us home tonight."
"Their senior prom has been ruined by this," Hawkins continued, explaining how some of his fellow students feel about the outcome.
Interviewed by WJBK-News, several students indicated confusion upon being informed of the bad news. At least two dozen area teens were left stranded, looking for a friend or phoning a parent.
"They're definitely going to give us a refund," Hawkins pointed out.
WJBK reports that it was a competing limousine company who first tipped off police to the violations.
__________________________________________
Want to share your own story?
Contact Us
or call 888-603-2599.