Questions Linger in Deadly L.A. Crash
By: , Tow Squad News. Published on:
Subscribe in a reader
Driver History: Alleged Bomb Threat, Chase With Police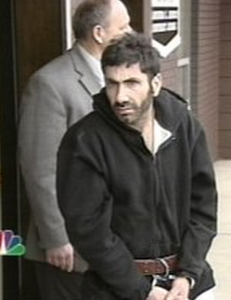 LOS ANGELES  l  An accident last month in downtown L.A. left a city bus driver dead and a tow company answering questions about their unlicensed driver. Now as more information emerges about the man's past, many are expecting a criminal indictment.
On June 12, Yousef Abdel Adhami was operating a tow truck, traveling at twice the posted speed limit when he crashed into a L.A. Metro Bus, killing driver Olivia Gamboa, 49.  No passengers were on board as Gamboa had not yet begun her first route.
After colliding with the bus, the flatbed sped through a red light and sheered into the front of 7-Eleven convenience store, injuring a clerk.
Adhami was rushed to a nearby hospital in critical condition, with police soon revealing he had none of the requisite operating licenses needed for tow truck drivers. In addition, his standard commercial drivers license had itself been suspended at least three times in the past five years.
While accidents involving unlicensed operators are not entirely rare, what sets apart the scene in L.A. is the bizarre past of the man allegedly responsible, and the red flags it should have raised both with his employers and the city of Los Angeles.
In January 2008, police in Ohio and Pennsylvania were involved in a high-speed chase with Adhami who claimed to have heavy explosives strapped to his body at the time. Three different police departments pursued him across an eight-mile stretch before finally apprehending him after he crashed in a corn field.
The immediate area was shut down for two hours as investigators attempted to determine if any explosives might be present. Ultimately they decided he had no such items. He was subsequently able to plead out to lesser charges, avoiding a lengthy sentence.
Adhami was employed by a Hermosa Beach towing outfit that itself had an expired motor carrier permit, according to the DMV. Adhami is also the listed business owner of at least two California towing outfits.
Efforts to license Adhami properly would have raised the issue of his arrests and license suspensions. Early reports that he may have been conducting city or L.A County-contracted dispatches have not been confirmed. 
In Ohio, Adhami had four suspensions of his drivers license, from 2005 to 2008. In California, his license was suspended three times between 2011 and 2013.
As Adhami slowly recovers from nearly being killed himself. the likelihood of a criminal prosecution seems to be increasing with open calls for a manslaughter charge. Likewise many are asking that his company not be allowed to renew their operating permit.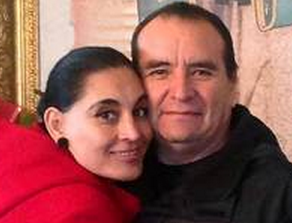 Olivia Gamboa was a 17-veteran of the Metro Busing System, a family business according to her obituary. Both her daughter and husband are also Metro employees.
She and her husband were planning to renew their wedding vows during their upcoming 25th anniversary later this year.
__________________________________________
Want to share your towing news?
Contact Us
or call 888-603-2599.
More of the Latest in Equipment News