Towed SUV Falsely Reported Stolen
By: , Tow Squad News. Published on:
Subscribe in a reader
Owner Allegedly Told Shop of Intentions 
SCRANTON  l  A Pennsylvania man has been charged by with intentionally filing a false report after telling police his SUV was stolen. An investigation revealed the owner knew his car had been towed, and had threatened staffers at the towing company with reporting it stolen.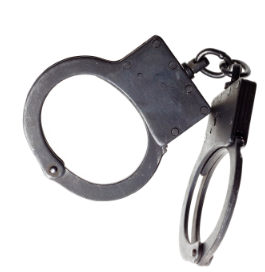 In Wilkes-Barre, just south of Scranton, Billie Brent was charged Tuesday with two counts of false reporting and one single count of theft. He was later released on a $10,000 unsecured bail.
Police allege in their report that Brent, 32, was attempting to use the ploy of a GTA-charge to either leverage the shop into releasing the vehicle or convince the insurer of its theft.
Brent filed the report in March, weeks after being jailed in Luzerne County. He'd discovered it missing upon his release from jail.
Police would later determine that his girlfriend, Samantha Crawn, had picked up the Ford Explorer from the location of Brent's arest, and subsequently experienced a flat tire. She reportedly left the vehicle were it became disababled for over two weeks, until LAG Towing was asked by police to haul it off.
According to the complaint, both Crawn and Brent knew of the Explorer's location. She had reportedly caused a disturbance at LAG's office in January while attempting to retrieve the vehicle.
Brent is alleged to have visited LAG several times while attempting to negotiate a lower rate for the vehicle's release.
During one of these visits, LAG owner Leo Glodzik III and a second employee say Brent threatened to falsely report the SUV stolen in order to retrieve it without paying LAG.
More of the latest in Towing News