Man Guilty, Trying To Shoot Tow Op
By: , Tow Squad News. Published on:
Subscribe in a reader
Suspect Accused in Killing, Shooting of Deputy
NEW ORLEANS  l  A Louisiana man was convicted last week of robbing and attempting to kill a tow truck driver near New Orleans. Police say the same man also shot a Jefferson Parish deputy, and killed a train engineer.
More charges are expected to be eventually filed against Byron Ross, a 26-year-old from New Orleans.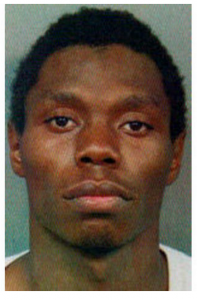 According to the indictment, Ross approached Moon Towing Services driver Mark Renouff during the early morning hours of June 19, 2010 as he was removing a vehicle from his flatbed. 
Renouff told police the stranger produced a gun and demanded his wallet.
"I told him, 'I'm out here trying to make a living,'" Renouff testified.
Renouff relinquished the wallet, but says the man then aimed and pulled the trigger. Somehow the gun did not fire.
Ross then accidentally pulled back the bandanna concealing his face while he fumbled with the pistol's slide. Again, the gun failed to discharge.
"I guess I came to my senses and realized he was trying to kill me," Renouff said. "I took off running to get inside the gate."
Police arrested Ross four days later at an area motel.
Defense attorneys claimed Ross was mistaken for another man in the area at the same time, and did not commit the attempted hold-up or the related gun charges.
Due to the nature of the charges, Ross could be sentenced to up to 99 years in prison for the armed robbery and an additional 50 years on the second-degree murder rap.
While being arrested, Ross allegedly shot a sheriff's deputy. The officer, who was wearing body armor, did not sustain serious injury. Ross is expected to be tried on those charges by early next year.
Ross will also likely be charged for killing one CSX railroad worker and injuring another. Frederick Gibbs was shot and killed June 10, 2010, less than two weeks before Renouff was robbed.
__________________________________________
Want to share your towing news?
Contact Us
or call 888-603-2599.