Musical Benefit for Slain Tow Op
By: , Tow Squad News. Published on:
Subscribe in a reader
Singing Sisters of Cimorelli in Concert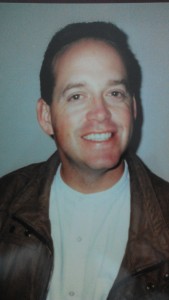 MALIBU  l  This Friday night the breakout singing group Cimorelli will hold the first of two concerts to benefit the family of a towing operator killed in February. The group of six California sisters are loaning their talents to a good cause after a tragedy hit close to home.
Ron Carver was just doing his job that night, assisting a disabled motorist stranded along California's famed Pacific Coast Highway. That driver was Katherine Cimorelli, a member of the group.
While working at roadside, Carver and his wrecker were suddenly struck from behind by a fast-moving vehicle that continued on after the collision. He would later succumb to his injuries.
Carver was 45, and worked for Platinum Towing and Transport in nearby Camarillo. He is survived by his wife Kristy and their three young children. He also leaves behind a sizable extended family still coping with their loss.
The driver who struck Carver, Jill Rose, was arrested just a few blocks away that night, after reportedly crashing into a parked car.
She is currently released on bond while awaiting her trial, charged with one count of felony hit-and-run and a misdemeanor count of vehicular homicide. Prosecutors indicated in March that additional charges may follow, pending toxicology results.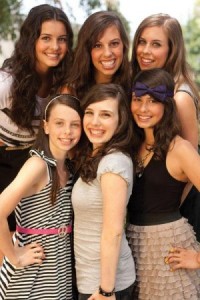 The first concert of two to benefit the Carvers will be held Friday at the Lighthouse Church in Newbury Park at 7:30 p.m. Admission is free, with audience members encouraged to donate to the cause. 
Donations can also be made through PayPal.com to ronlcarvermemorialfund@gmail.com or by mail at Ron L Carver Memorial Fund, P.O. Box 19247, Newbury Park, CA 91319.
The second show will be held on May 5th at the Malibu Bluffs Park, opposite Pepperdine University. The Malibu city council voted to waive the standard fees attached for using the facility for the event.
"We are so grateful to the City of Malibu for supporting this event," mother Lynne Cimorelli said, "and recognizing the importance of not only helping the Carver family, but also drawing attention to the need to drive more safely on PCH, and give some extra space to tow truck drivers and anyone else pulled over on the side of the road."
"The whole community has come together," she added.  "We are very humbled and excited at the same time." 
For their second show in May, the group is trying to locate a flatbed tow truck to use as a makeshift stage for the performance. Any Los Angeles-area towing outfits that can help are encouraged to contact them at Info@cimorellimusic.com.
The singing sisters of Cimorelli have taken an usuaul route to success in the entertainment industry. Starting in 2009, they began uploading videos of their performances to YouTube. After the videos began going viral, a recording contract was soon signed with Universal.
The sisters (Christina, Katherine, Lisa, Amy, Lauren, and Dani) actually only make up about half of the immediately family, with five brothers also in tow.
SEE THE SISTERS HERE…

__________________________________________
Want to share your own story?
Contact Us
or call 888-603-2599.