The Odd Case of Preston Oates
By: , Tow Squad News. Published on:
Subscribe in a reader
Given House Arrest Following Shooting Death
CHARLESTON, SC  l  As prosecutors and defense attorneys prepare for the upcoming trial of a South Carolina tow truck driver charged in a shooting death, yet another unexpected development has surprised local residents.  On a judge's order, the defendant has been released on a $200K bond with a electronic monitoring device on his ankle.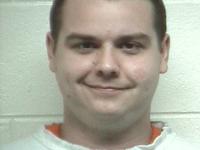 It was only the latest twist in a strange case that has seen the defendent, Preston Oates, also suspected of impersonating the local sheriff on a dating website while previously out on bond.  A hearing was held on that bond over the website allegations.  Many area residents were surprised for a second time that he'd secured a release.
Oates, 28,  is charged with manslaughter from a 2010 shooting that left 34-year-old Carlos Olivera dead following a towing dispute.  Prosecutors say Oates shot the man six times, including four shots in the back.
Troubling to many in the area is the reduced charge of manslaughter Oates is facing. His attorneys have pursued a Stand Your Ground defense, which can allow for deadly force if a defendant is attacked in their home.  In some cases it can be applied to a person's work place, which Oates' attorneys classify the crime scene as.
On Christmas Eve in 2010, Oates claims he was suddenly pulled from his tow truck while working a recovery.  At the time, Oates was co-owner of a small shop named Pro-Tow.  He claimed he shot Carlos Olivera in self defense.
Prosecutors, however, point to security footage that shows Olivera moving away from Oates before the muzzle flashes from the gun appear.  They argue that this evidence, along with the fact that severals shots hit Olivera from behind, shows no imminent risk faced by Oates.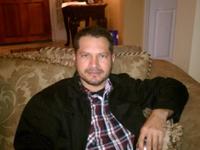 For some towing professionals in the area, Oates has become an unfortunate representative for their trade. An operator in Charleston tells Tow Squad News that it can lead to guilt by association.
"He's a bad face for our business," he said.  "He seems to dismiss it all.  By the time he realizes it's not a joke, might be too late."
Under the new electronic monitoring, Oates will essentially be under house arrest.  He is required to remain confined to his father's home except for doctor visits and consulting with his attorneys.
The judge has ruled against Oates' Stand Your Ground defense.  That decision is currently pending review by the South Carolina Court of Appeals.  
__________________________________________
Want to share your own story?
Contact Us
or call 888-603-2599.